Latest Updates from Naughty America (Page 15)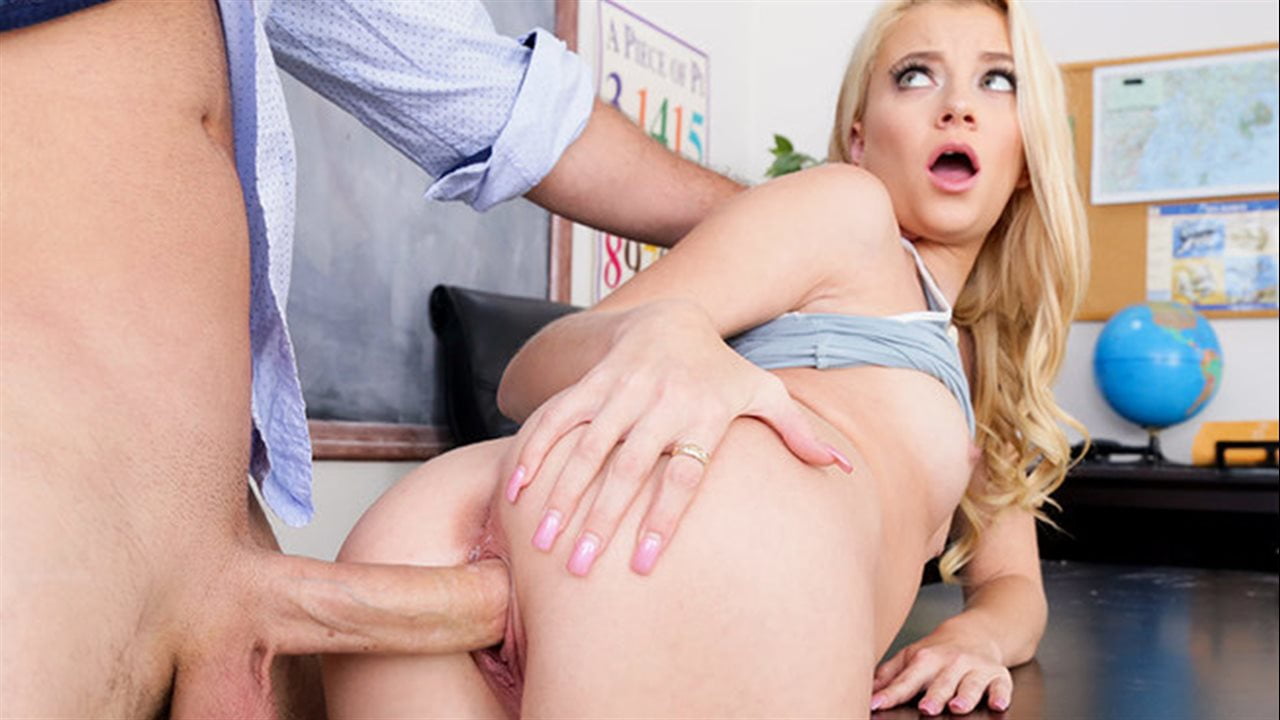 Busted...again! Riley Star is taking nude, explicit selfies in her professor's classroom, at his desk...and she gets caught! Not just that, but it's the second time the horny student's been busted by him. He threatens to report Riley to the dean, but she has the perfect solution for him: a blowjob! Being the liberal professor that he is, he can't turn down the petite blonde coed's offer. What he can do is fuck her, cum all over her eyes and resume all business as usual.
Sami St. Clair is working with her personal trainer to get into shape, but she's so depressed from her break-up with her boyfriend that when her trainer sends her off on a run, she makes a pit stop to pick up a box of glazed donuts! Her trainer catches her stuffing her face with pastries, then brings her back to her place to give her a talking-to. But Sami only knows of one thing that'll help her get over her ex: getting under her trainer! He's hesitant at first, but when Sami wraps her lips around his big dick, her trainer is ready to make her sweat! After several sets of thrusting and pumping, he gives her all the glaze and frosting she wants by cumming all over her tongue!
Ashton Blake is sick and tired of her son's friend Peter picking on him. All he ever does is dig on him because he doesn't go to the gym, calling him weak all the time. Well, Ashton's had it! When Peter comes over blasting on her son before he even gets in the house, she tells him she wants to see how tough he is, and challenges him to an arm-wrestling match! Peter laughs and laughs and laughs…until Ashton takes him over the top! Completely emasculated, Peter feels like he can't please a woman. But Ashton calms him down by putting her big MILF tits in his face and demanding he fuck her like a man, and jizz his man milk all in her face!