Latest updates featuring Anya Olsen
Anya Olsen loves taking sexy, half-nude pictures of herself and printing them out. The problem is that she loves doing it at work, and when there's a problem with the printer and she needs IT to help her, it turns into an even bigger problem. But that's what happens to her today, and Tyler the IT guy is there to assist her, and it seems that she may have momentarily forgotten what exactly was printed on the paper, because she doesn't seem to care that he's fishing through the printer. But when he hands her the x-rated documents, Anya's more than mortified, and now worried that word's gonna get out around the office! To ensure it doesn't, she offers Tyler an incentive: her pussy! Suck, fuck and shred the evidence!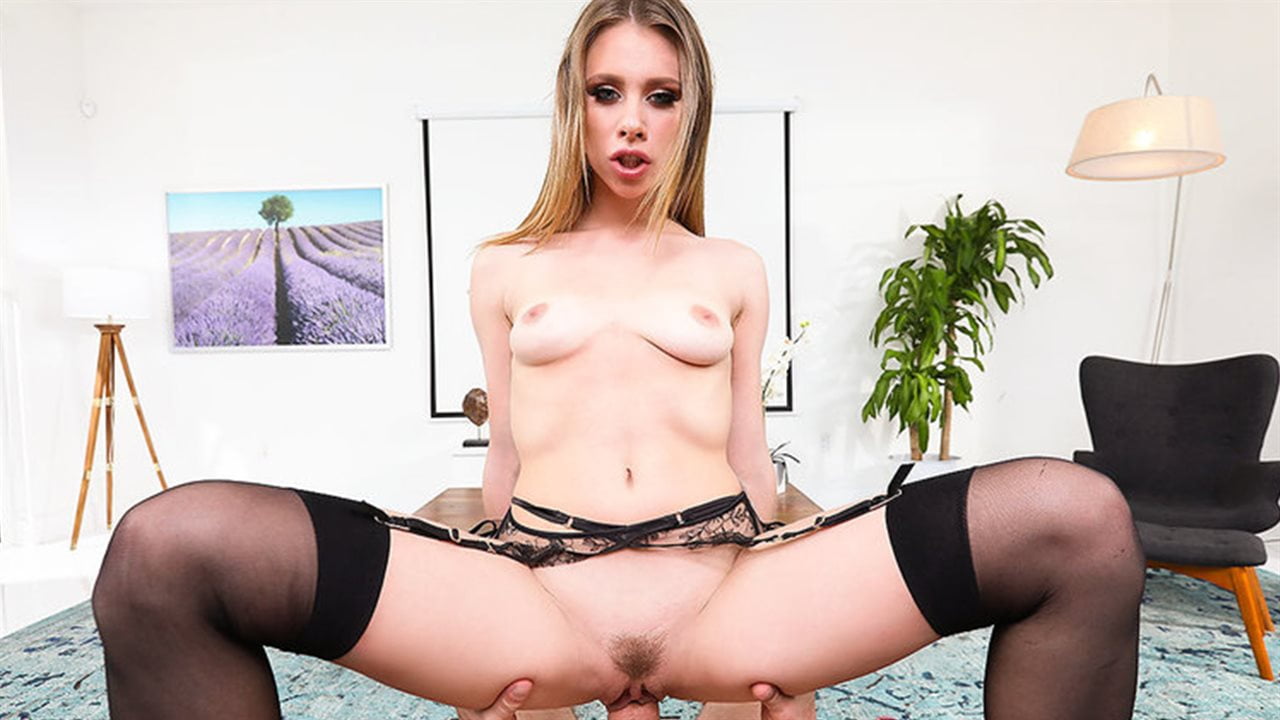 You've been watching sports on your new projector for weeks now, and your wife Any Olsen is dying for some dick. So stop being lazy! She even walks into the living room in panties and a bra, all ready to throw the projector remote across the room and hop on your cock. And once you see her, she won't be able to do so fast enough! When she drops down give you a blowjob, you won't even remember that you bought a projector. Your wife is so horny that you could be out in the middle of nowhere and not have a care in the world, except for her hot skin pressing up against yours, your big dick going in her mouth and then her wet pussy. Who needs a project when you have a wife who wants to fuck you good?!?