Latest Updates from Naughty America (Page 13)


Everybody, let's get crunk! Rachel and her husband are throwing an event, and their caterer, Charles, is over to help plan. Rachel gets excited when she and Charles come up with a sweet catering menu for her guests, but when her husband calls and tells her he's not going to be able to make it to their own party, everything turns sour. Rachel's too upset to continue the conversation with her caterer, so she hurries off to the bedroom and tells him he can wrap things up and show himself out. But Charles, ever so observant, takes the initiative to follow Rachel into her bedroom to unwrap her from her towel. The horny wife tells the married caterer it's been a long, long time since her husband's touched her how she wants him to, and Charles says the same about his wife. He does what he does best and caters — caters to Rachel's every desire of his dick! Her big ass and pierced big tits lure Charles away from his work and into his pleasure — fucking a horny wife in need!
I'm a huge fan of tits and ass, but not just any tits and ass. Big tits, and big ass. And lucky for me, I found a porn star who fits the bill to please me all the way around: Sara Jay. She's juicy in every aspect, and she's going to be in my hotel suite for the night, where I"m going to suck and fuck her tits, and slap and slam her ass from behind. What a night it's going to be.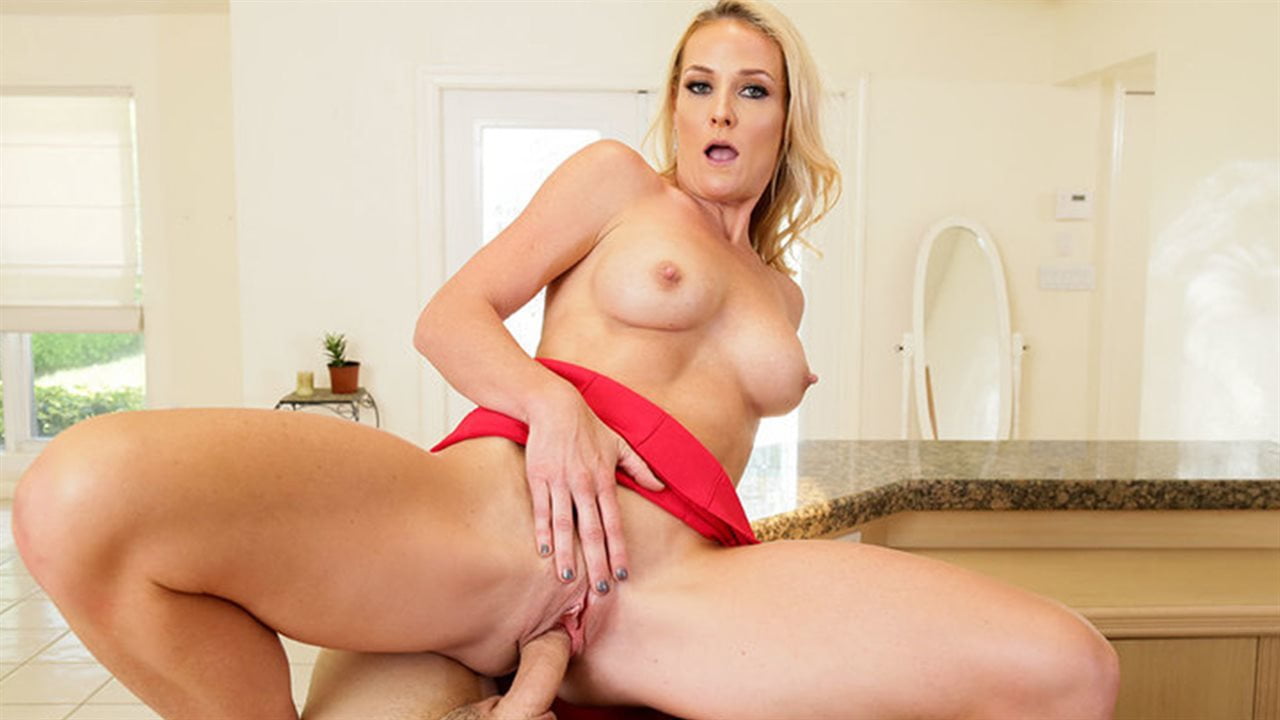 Devastation is when you walk into your home and find that your spouse has left you and taken everything except for a plant. That's what Sydney Hail's feeling now, arriving home to nothing two days after filing for divorce. She's distraught, but luckily her son's friend Peter stops by dropping off a package, and turns out to be a good distraction for her. Especially when she takes notice of the package in Peter's pants! Mrs. Hail implores Peter to call her Sydney, especially while he's fucking the soon-to-be-single MILF from behind!