Latest Updates from Diary of a MILF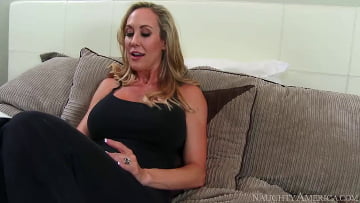 17th July
- Brandi has been going to Danny's restaurant quite often, but she never had the courage to ask him out until today. She gets him onto the couch and spi
lls the beans about how she really feels about him. Danny doesn't know to say and Brandi knows exactly what to do. She's been waiting long enough to jam his cock down her throat.
...Read More
1st March
- Nikita Von James has hired Bill, the neighborhood pool boy, to help her clean out her garage for the yard sale she wants to have. But after watching h
im for a while, the sexy blonde MILF decided that her big tits had to be in his mouth and his massive cock had to be in her wet pussy!
...Read More