Latest updates featuring Rose Monroe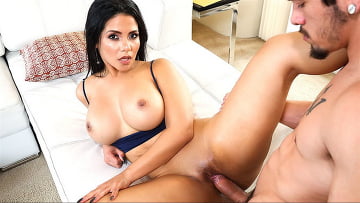 19th February
- Bam's interior decorator Rose Monroe is telling him what improvements are needed in one of his investment properties to make it more valuable, but whe
n she finds him unable to keep his eyes and hands to himself, she knows her fat ass is a bigger bargaining chip she can work with. She leverages her big Latina butt to get a raise plus two weeks of vacation at one of his luxurious estates. Her married employer gives her what she wants so she can get what he wants – his big cock sucked and stuffed inside her hot wet pussy! Rose peels off her shorts and out drops the biggest, fattest, jiggliest ass Bam has ever seen, and he's instantly ready to decorate her interior with his dick! But don't forget about that raise and staycay!
...Read More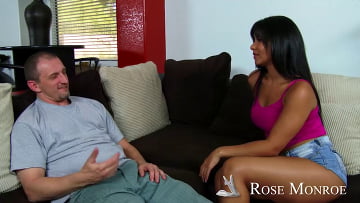 25th August
- Rose Monroe's husband's friend, Mark, stops by to visit. He really wants to get to know Rose better. Rose decides that since Mark is best friend's wit
h her husband that it would only be fair to make sure that Mark got a chance to pound that latin pussy of hers.
...Read More