Latest updates featuring Leena Sky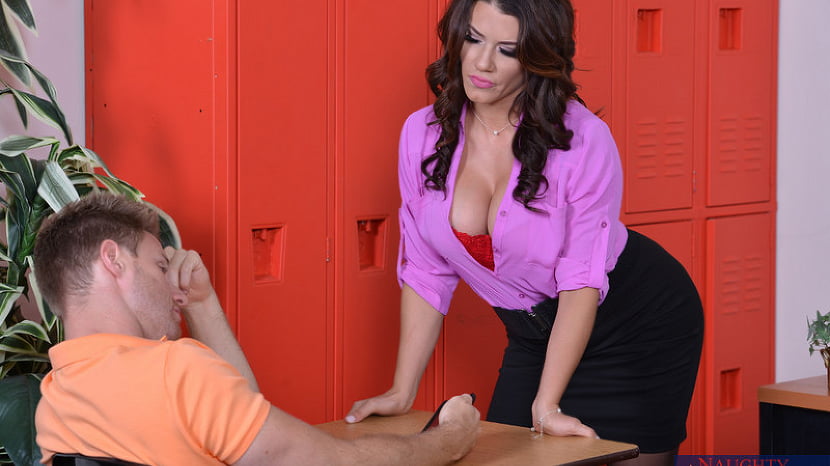 Professor Leena Sky has a sit-down with her student Levi to ask him why he's failing her class when he's passing all his other courses with flying colors. Levi's carefree attitude about the whole thing incenses her, but when she finds out he's blackmailing her because he has a porn video of her from her past, she gets upset. The horny student makes her take out her big tits and fuck him in her classroom . or else he goes to the dean with Professor Sky's porn past!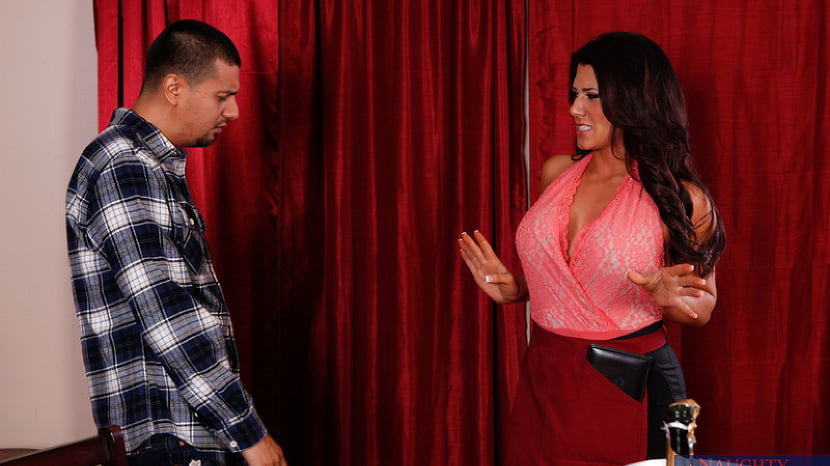 Cougars like to come out at night! That's what the lush tells cocktail waitress Leena Sky when his sloppy, drunken ass tries to hit on her after she serves him two more shots for the night. Her boss, Anthony, sends the barfly on his way when he sees what he's doing, and Leena takes it as a compliment ... so much so that the busty cougar jumps on her boss and tells him she wants her big cock in between her big tits and deep inside of her!