Latest updates featuring Lara Brookes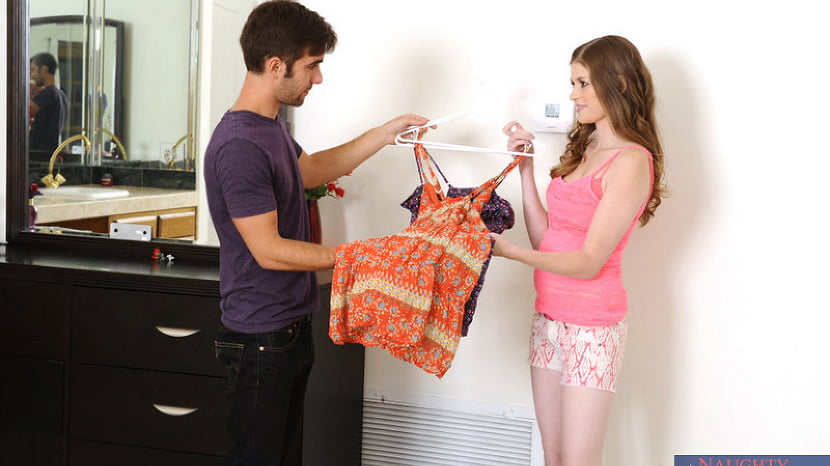 Logan's disappointed because the moment he said "I do" at the altar, his sex life diminished. He tells this to Lara Brookes, who's picking up some dresses from his and his new wife's house that she left there following their recent wedding. But when he tells her of his woes, she bends her ear, and eventually his cock, to support him. His wife isn't home and Lara's in his bedroom, and soon his face is in her pussy, juicing it up for his hard dick that has been lacking a hot hole to fuck.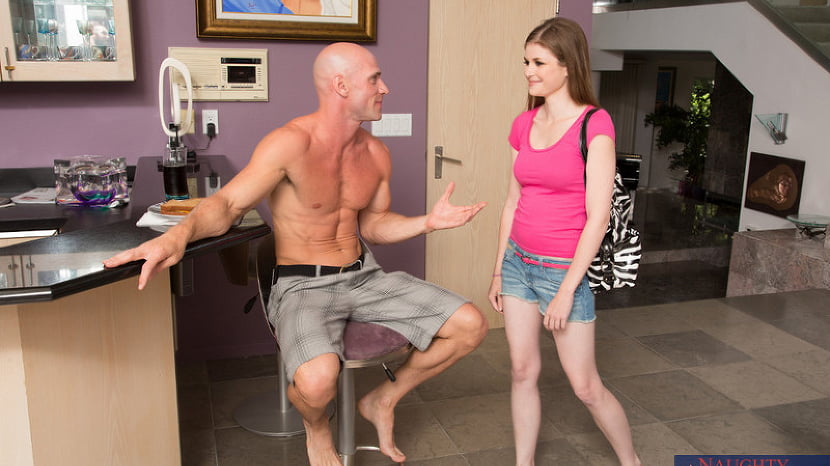 Johnny's chillin' at home munchin' on a sandwich when into the kitchen struts his sister's friend Lara Brookes, acting sassy, as usual. She starts hitting on Johnny, telling how she's attracted to college football players like himself, and that she's willing to show it. Johnny doesn't know what to do since his sister's friend is jockin' him, so he just keeps eating his sandwich while she blows his big dick, then he moves on to dessert and eats her pussy!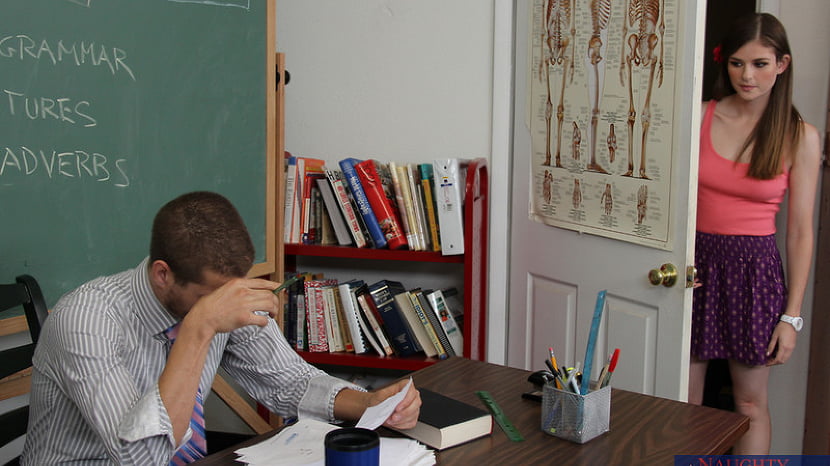 Lara Brookes was called in to see Mr. Corvus, who has taken over for the ill Professor Johnson for a while in her English course. He called her in because she was a top student when he first stepped into the classroom, and now she's giving him below-average work. When he asks how he can motivate her, the sexy student kisses him then proceeds to get on her knees and suck her teacher's big dick. After instructing his student on how to properly fuck on a college classroom desk, Lara's teacher gives her the inspiration she needs ... and a face full of jizz.


Got milk? Probably not after you jack off watching Lara's barely legal pussy fucked by a huge cock. She squirts milk out of her tits and uses it as lube so Ryan could titty fuck her and uses that white spunk to fill her twat. He drinks her milk and even gives her some of his own all over her young teen mom body.
Lara rushed home with her older boyfriend when she found out her mom was going to be working late again and her dad was still out of town on a business trip. She quickly ushered him into her room that she shared with her sister and threw him onto the bottom bunk. They started making out but Lara did not want to risk getting caught and figured the sooner they get it on, the easier it will be to get away with it before her mom got home. Lara sucked his dick and he returned the favor by licking her pussy. She hopped on his cock and even let him come in from behind. Chances are her parents were none the wiser once they got home.