Latest updates featuring Katie Summers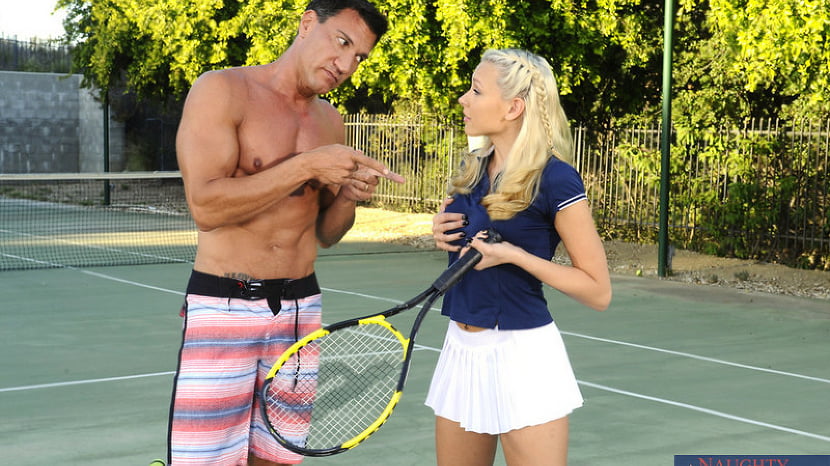 Katie Summers is taking tennis lessons from her Spanish instructor, and she's been trying to get his attention the whole time. Her hard and horny nipples are practically poking him in the eye since she's not wearing a bra, but he's going on and on about forehand, backhand and how the game is played in Spain. Katie finally gets him to shut up and kiss her, then she makes him scream by sucking on his big dick and fucking him until he squirts every last drop of cum onto her pretty little American face.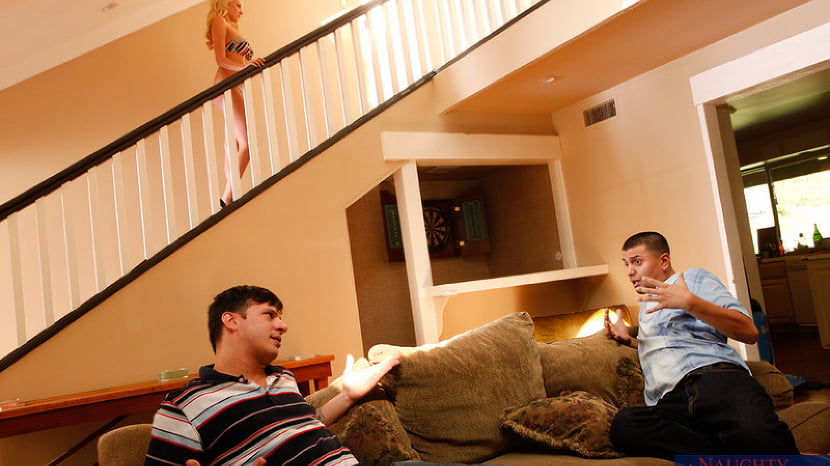 Anthony's woman's hot busty friend Katie Summers had stayed the night and is getting ready to leave. When his buddy Roli sees Katie and how nice her big tits look, he clowns with Anthony, asking if he's fucked her yet. Anthony isn't too happy with Roli, disrespecting him, his girlfriend and his home, so he boots him out. Katie heard everything and is turned on he defended her, so she decides to do exactly what Roli was talking about ... stick her big tits in her friend's boyfriend's face and fuck his big dick!
Katie Summers walks-in on her co-worker Justin trying to open a bottle, but from her viewpoint it looks like he's trying to jerk-off! She calls him on it, but he shows her what he's actually doing, and proceeds to tell her he's having a bad day, not to mention a bad year since his wife left him, took the kids and now he's sexually frustrated. Cooperation is key in the workplace, which is why the petite blonde sucks Justin's cock and fucks him until he shoots his load all over her face!