Latest updates featuring Dana DeArmond

Dana DeArmond is a professional lingerie model and is having some new slicks taken. Bill, her photographer is in awe of how good she looks. He asks her if she would like to go to dinner and she kindly declines. They take 5 and he dozes off. He falls into a nice deep sleep and dreams that Dana takes him up on his dinner offer but not before she allows him to suck her and fuck her in all the right places. Dana can't wait to get that big hard cock down her throat and take it in the ass.
Dana Dearmond's husband just bought her a new fancy car for her birthday! She's so excited, and grateful that her has such an appreciative and giving husband. So now she's going to give him what he deserves ... a wet sloppy blowjob, her hot horny pussy and the fuck of a lifetime! Watch this sexy housewife fuck her husband and give him exactly what he he wants.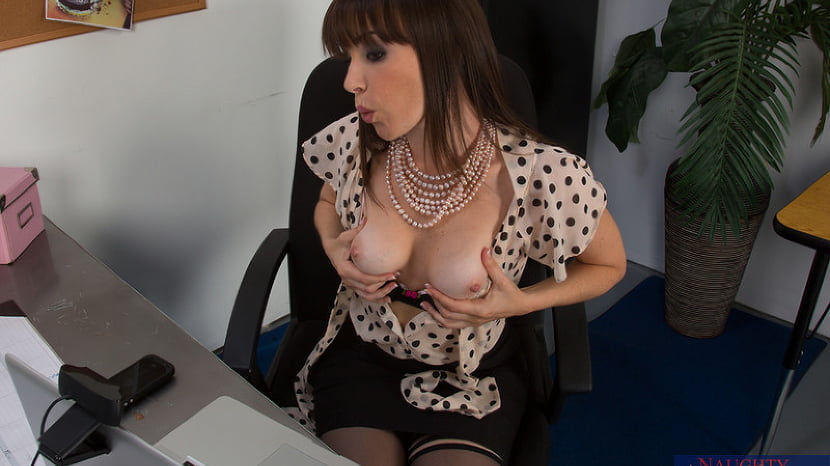 Dana Dearmond is fucking her boss, and she shows her appreciation for him -- and hope for a raise -- by emailing him a picture at her desk with her natural tits popping out of her blouse. What she didn't mean to do was hit "Reply All" and send her tits out companywide so that everyone knows she's fucking the big boss man. She begs IT nerd Jordan to delete the email before anyone else sees it, but he says he could lose his job for being unethical if he did that. But . he'll do it if she sucks and fucks his big dick! The hot brunette has no option but to give Jordan the office sex he wants!