Latest Updates from Naughty America (Page 139)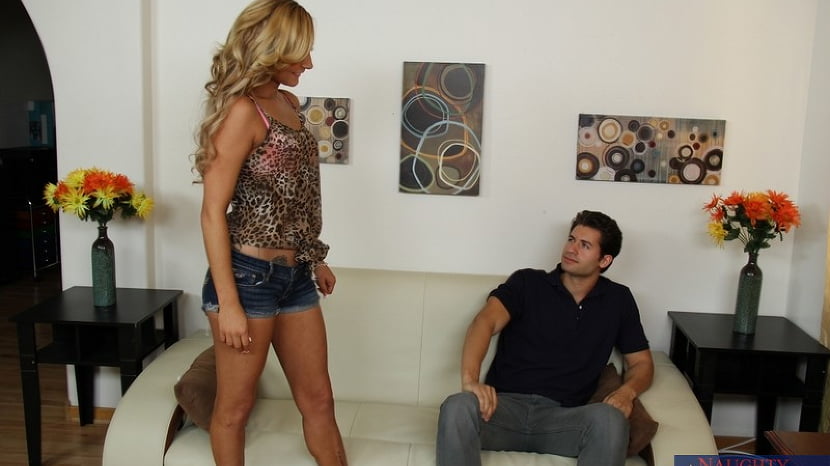 Nikki Seven learns that her friend and her husband Giovanni are moving to Italy for his job, so she swings by the house hoping that he's all alone. Lucky for her, Giovanni's wife isn't around, so she gets the furniture question out of the way then tells her friend's husband that she's always had a crush on him, and that she wants to give him a blowjob and nice hot fuck as his going away gift. The married man looks at his ring -- for one second -- then drops his pants when she drops to her knees.
Kris goes over to his buddy's house because he sees a motorcycle outside of his house. His pal's mom Kasey Storm is home and he tells her that he's hoping to borrow her son's bike to impress a girl he's taking on a date. After a lengthy talk, Kris finds out that the motorcycle doesn't belong to Ms. Storm's son, because it's hers! The hot blonde MILF is more than willing to let Kris borrow the motorcycle, but only if he'll let her ride him first. Out come her big tits, and she shifts his stick into her hot pussy!