Latest updates featuring Britney Amber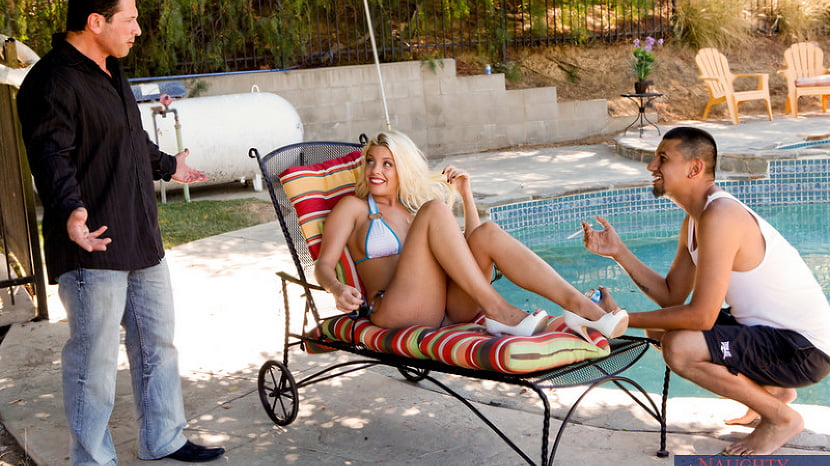 John is fuming. He arrives home from another hard day at work to find his wife's out-of-work friends Britney Amber and her lame-ass boyfriend still hanging out by the pool. John's steamed because he busts his hump all day, and these freeloading fools have been living in la-la-land at his pad for weeks now when they're supposed to be looking for work. He tells homeboy what's up and ends up pushing him in the pool. When he takes off, John's left scolding hot blonde Britney, who can't offer much, but she can offer him a sloppy blowjob and his wife's friend's wet pussy for his big hard cock.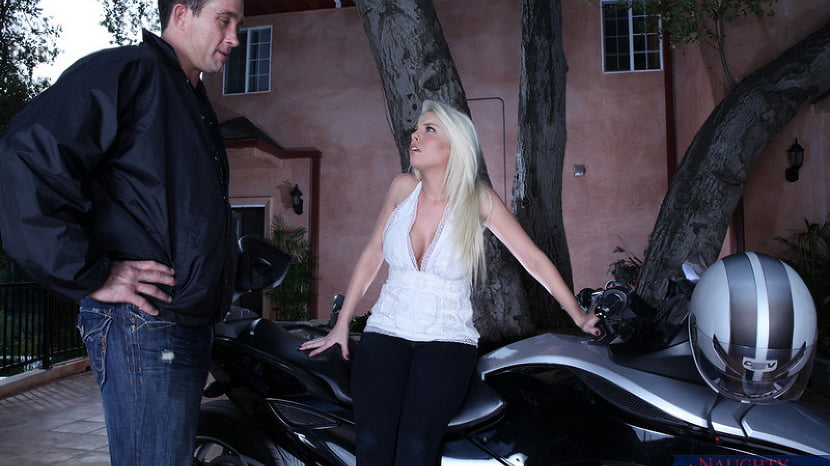 Britney Amber would like to sell her 3-wheeler to her boyfriend's son Billy, but he laughs when she tells him the asking price of $100,000. Britney learns from Billy that her boyfriend doesn't have as much money as he makes out to have . which is why he didn't buy her the Benz she wanted. Pissed, she decides that she can get one thing she wants . Billy's big dick! The horny blonde sucks his massive cock and then fucks him on the back patio until he cums all over her wet pussy. Talk about a ride...