Latest Updates from 'Naughty Country Girls' at Naughty America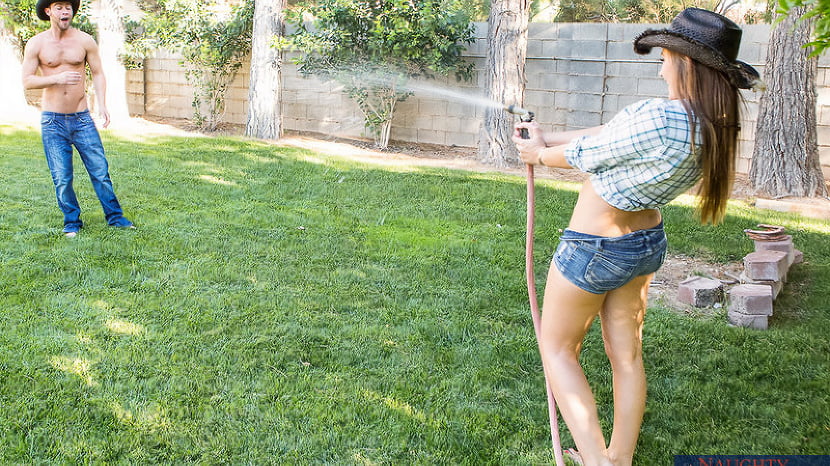 Dani and Seth are playing a game of horseshoes when Dani decides to go grab the water hose and spray Seth with it. Seth isn't going to just let that go without any repercussions. He chases after her and sprays her in the face. The two embrace each other then Dani decides that it's really time for her to get wet and leads Seth inside the house. Seth leaves Dani out of breath after they fuck but, leaves her pussy filled with cum!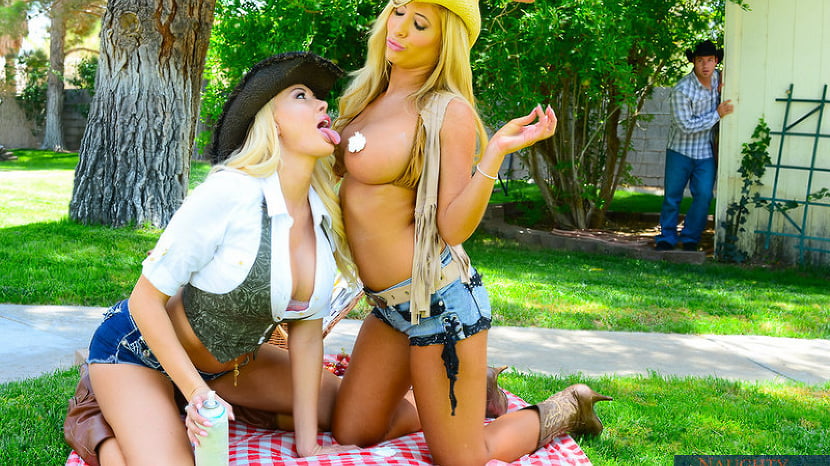 Tasha and Summer are taking the day off for some alone time and decided to have a picnic. The picnic quickly turns sexual when Summer brings out the whip cream. Chad peaks around the corner of a building and decides to sneak up on them and think they should share their food with him except for the fact Chad isn't hungry at all for an apple.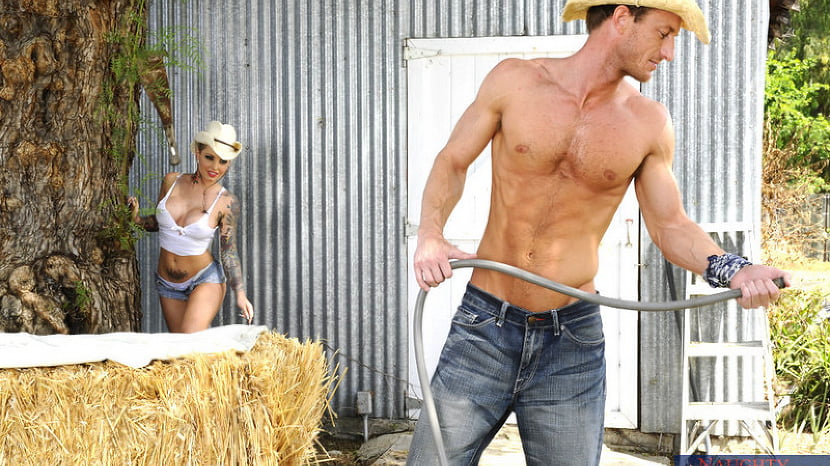 Country gal Christy Mack is horny! She's fixin' for a dickin', so she done gone to visit Ryan, the po' boy who took a heapin' from Christy's brothers after they found out he touched her in impure ways. But Christy don't care 'bout that ... she wants to get fucked on a haystack! She knows Ryan can't resist her big fat tits and her big fat ass ... and he can't! Soon as she takes the hose from his hand and soaks her tits with it, he reckon he'll wet his hose inside her warm, moist pie!