Latest updates featuring Vivianna Mulino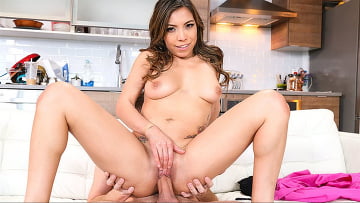 23rd February
- With the nursing boards fast approaching, Vivianna Mulino hasn't gotten any help from her boyfriend when it comes to studying. She needs a live human
body to practice on, and he's always flaking on her. But she's in luck when her boyfriend's buddy Tony stops by to pick up his guitar, because he has some time to help her with her studies! But things turn weird when she has him strip down to his boxers, then tells him she needs to cup his balls while he coughs. Awkward! But he's there, and her boyfriend will be none the wiser. But it turns even weirder when Vivianna's cupping gives Tony a massive boner! With his big dick popping out, Tony doesn't know what to do. But Vivianna, being the headstrong student, takes action and blows him. Where would we be without nurses?
...Read More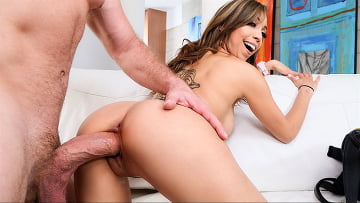 29th November
- Vivianna Mulino's has been so kind allowing Kyle and his sister stay over at her place while they get back on their feet, which is why he's cleaning u
p around the place and doing some shopping and cooking for everyone. All of his gratitude turns Vivianna on so much that when she returns from class she decides to not just tell him about it, but to show it to him by stripping off some clothes! Kyle's all for banging his sister's friend, and when the sexy college girl sees his big dick, she can't get enough of it!
...Read More