Latest Updates from Naughty America (Page 5)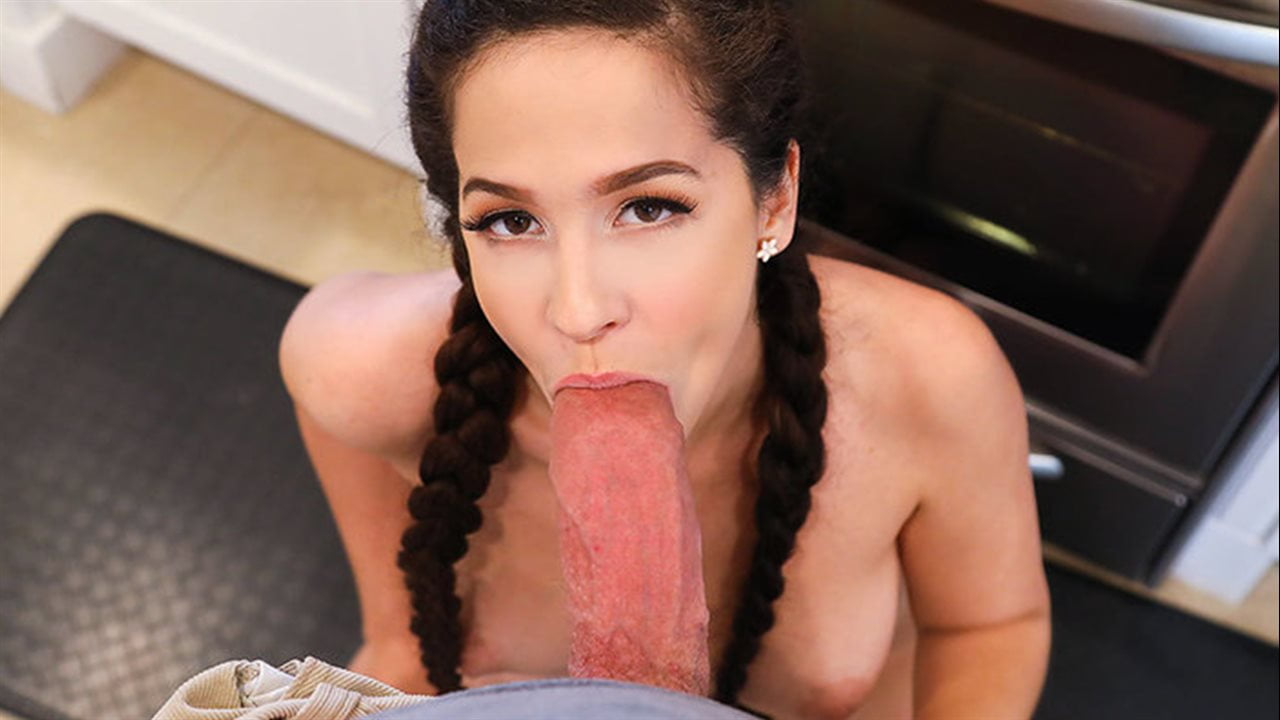 Stop thief! Wait, no, that's just Annika Eve wearing a towel and trying to get some tea in the middle of the night because she couldn't sleep. But now she's naked in flip-flops and tea-less because her boyfriend's buddy Kyle thought she was a cat burglar in the night and was about to attack her, and in fear she dropped the towel wrapped her naked body. Kyle busts up the awkward moment buy giving her a compliment on her nice natural titties and body — something Annika never receives from her drunk-ass boyfriend, who's always out getting plastered with the guys, such as the case tonight. The compliment leads to the kiss, the kiss leads to making out, the making out leads to some titty-sucking, the titty-sucking leads to a blowjob, the blowjob leads to fucking in the kitchen, fucking in the kitchen leads to Kyle blowing his load all over the face of his buddy's girlfriend. It pays to fend off would-be burglars.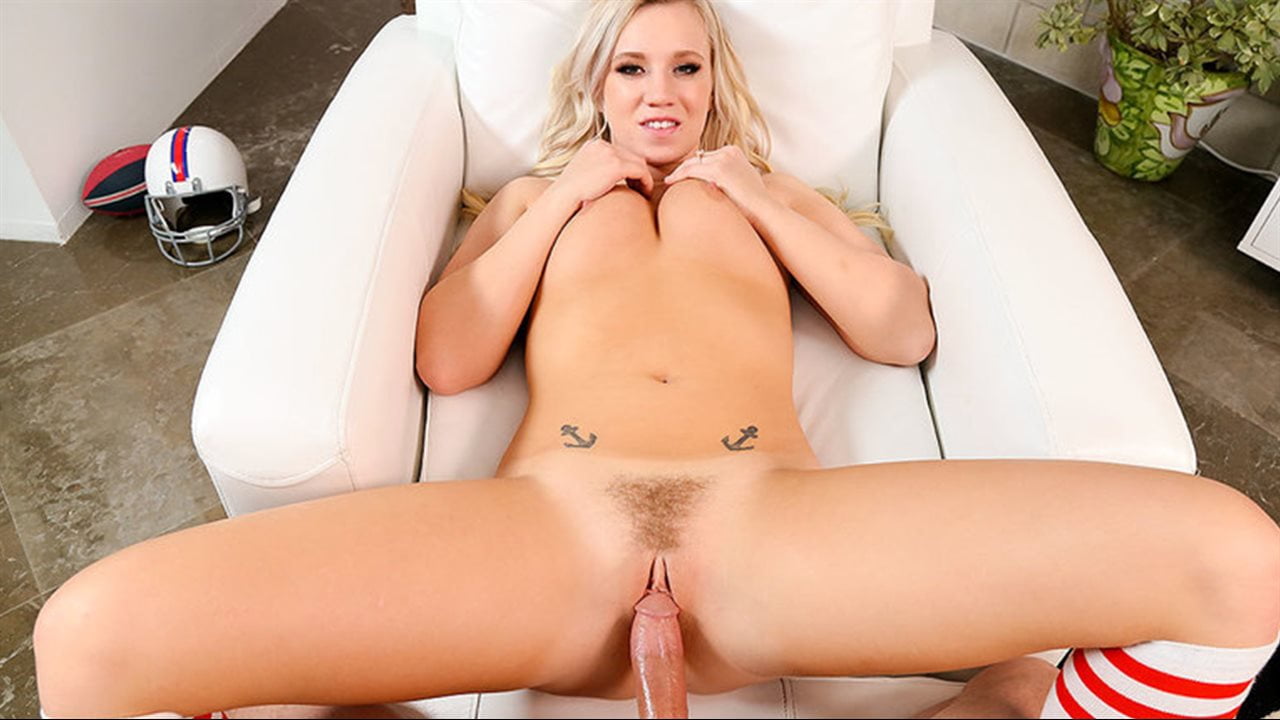 You win some, you lose some. Well, today you lost — meaning your football team lost. But hey, there'll always be another day on the gridiron. Besides, your wife Bailey Brooke is here to make you feel better. All dolled up in a half-top football jersey and sexy underwear that makes her big fat ass stick out, Bailey is just doing what any good wife would do for her down-and-out husband. And when she gets on her knees to suck your dick, you'll be on the very up-and-up! And up you'll go, into her pussy when she bends over and calls for your dick to go deep. So deep and fast that you'll have never felt such an amazing score in your life!
Krissy Lynn knows something's up with her employee JMac because she saw a few social media posts of his griping about his job. She calls him in to confront him about it, and he just tells her he's really stressed out over things and was just blowing off steam. Krissy doesn't want to lose him as an employee, so she tells him she's working on getting yoga classes at the office, not to mention mediation and healthy snacks and smoothies there. But the best thing she can offer – and does – is sex! JMac can't believe, especially him being a married man and Krissy being his boss. But, you gotta do what the boss says…even if it means fucking her on the desk at the office!