Latest updates featuring Sloan Harper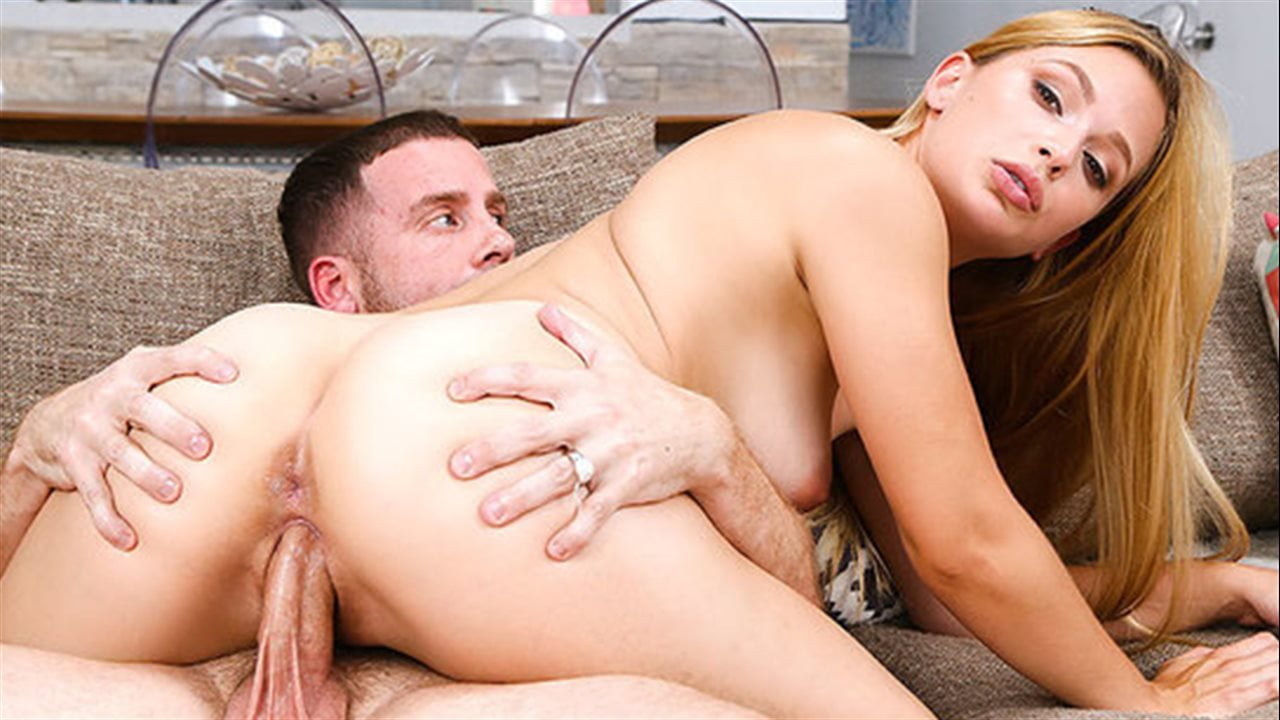 Sloan Harper is ecstatic when she arrives at her friend's house in Florida to find that she and her husband Tony have a pool! Tony's wife is at work, but he shows Sloan around the place and shows her the pool where she wants to take a dip…in the nude! She starts stripping right in front of Tony, which makes him feel a bit awkward, but when she starts rattling off tales of college days past and how wild his wife was, sharing cocks and getting fucked in the ass by Sloan's ex-boyfriend and all. Tony flips out! Sloan tries to backpedal but it's too late, and the only thing she can do to keep Tony from calling his wife for an explanation is to put his hands on her nice, wet, natural tits! While she's at it, she might as well suck his big dick and then fuck it so he keeps his mouth shut. But will he??? Watch to find out!
Hurricane! Sloan Harper is trying to prepare for the massive category 4 hurricane that's on its way to Florida, but her dumb-ass, good-for-nothing boyfriend is nowhere in sight! As a matter of fact, when she calls him to see where the fuck he is, he tells her he's out playing poker with the boys! But just after she hangs up with that fool and tries moving their outdoor furniture herself, her boyfriend's pal Peter strolls in looking for her man. Hmm, that's fishy, because he's one of the boys…shouldn't he be out playing poker too? Whatever. Sloan doesn't have time for bullshit, the storm's on its way. Peter feels bad so he and his muscles move all her furniture…and it turns Sloan on. So much so that afterward she invites him inside and shows him how she wants to thank him…by returning from the bedroom with her big natural tits out, wearing sexy lingerie! Peter nearly spits his water out, but Sloan tells him not to worry, that she's going to give him the best blowjob of his life. Which is a good thing, because with the hurricane about to sweep through, it could be his last!
Pineapples! It's the magic code word Sean's been dying to hear again for so many years, especially now that his old college buddy is married to super-sexy Sloan Harper. And when she drops that word, Sean can't believe his ears! He's over for a supposed pool party his buddy told him about, but Sloan's informed otherwise by her husband: that she's to fuck Sean and his big dick, and to say "pineapples," and he'll understand that he gets the hall pass to bang his friend's wife! Sean's been wanting to see just how big and natural the blonde's big natural tits are, and she's ready to give him a hotwifing good chance at it, and then some!