Latest updates featuring Tiffany Watson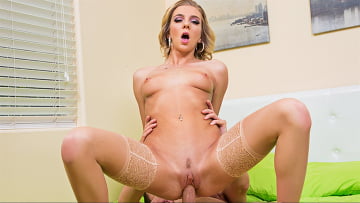 7th June
- Van's tired of his rich-ass dad getting all the young, hot horny chicks while he's left in the dust! His dad's current girlfriend is Tiffany Watson, a
sexy little blonde who overhears Van complaining about it to his buddy on the phone. Well, Tiffany won't have any of that talk, so she does what any self-respecting young woman would do — she seduces her boyfriend's son! Van walks into his room to find Tiffany in red lingerie, her big ass popped in the air, waiting for him. She's so pleasantly surprised at his big dick that all she can do is sit on it and wait for her boyfriend to come home!
...Read More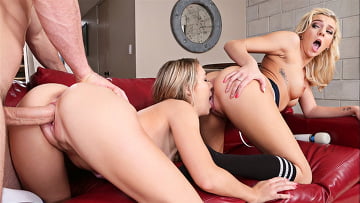 23rd February
- Tiffany Watson's in a pickle: her boyfriend wants to have anal sex with her, but she doesn't think she's ready for it. Her best friend Kimber Lee help
s her overcome her fear by tickling Tiffany's butthole with a toy, but all hell breaks loose when Kimber's stepbrother walks in on them! But leave it up to dirty lil' Kimber to improvise and tell Tiffany she should get used to a real cock in her ass ASAP! And since Kimber's stepbro is there, why not his big dick?! Kimber's not afraid to get a little step-dick to make this one big happy threesome!
...Read More