Latest updates featuring Cadey Mercury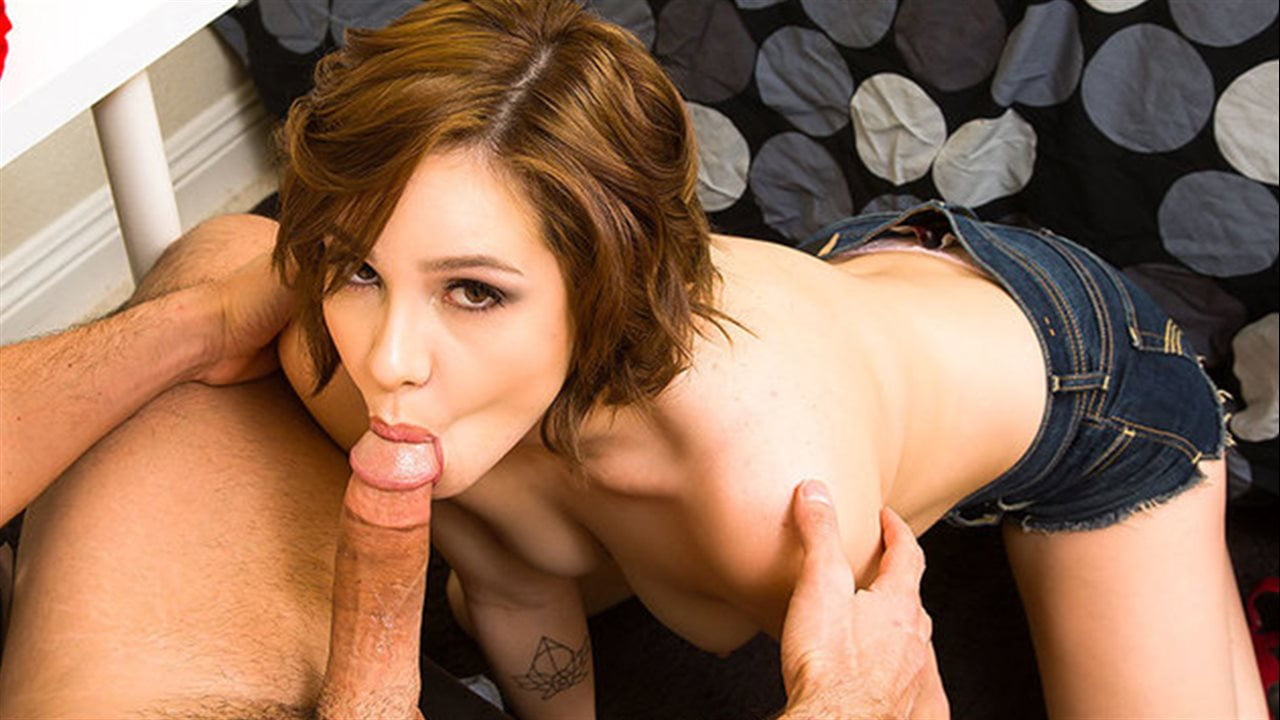 What takes priority: a party, or an exam that you need to pass? When you're in college, there should be no question about it – bashes over classes! Cadey Mercury claims that she CANNOT miss this big party tonight, which is why she's asking her friend's brother Ryan if he'll do her take-home exam for her. And he will – for a few hundred dollars, and only if it's paid up front. Unfortunately, Cadey's a broke college student, but she swears she's good for it. But that's not good enough for Ryan…however, Cadey's tits are! When he discovers her topless in his bedroom offering him something else in return for doing the exam, he finds himself accepting her offer with great pleasure, specifically the pleasure derived from fucking her hot wet college girl pussy! Party on.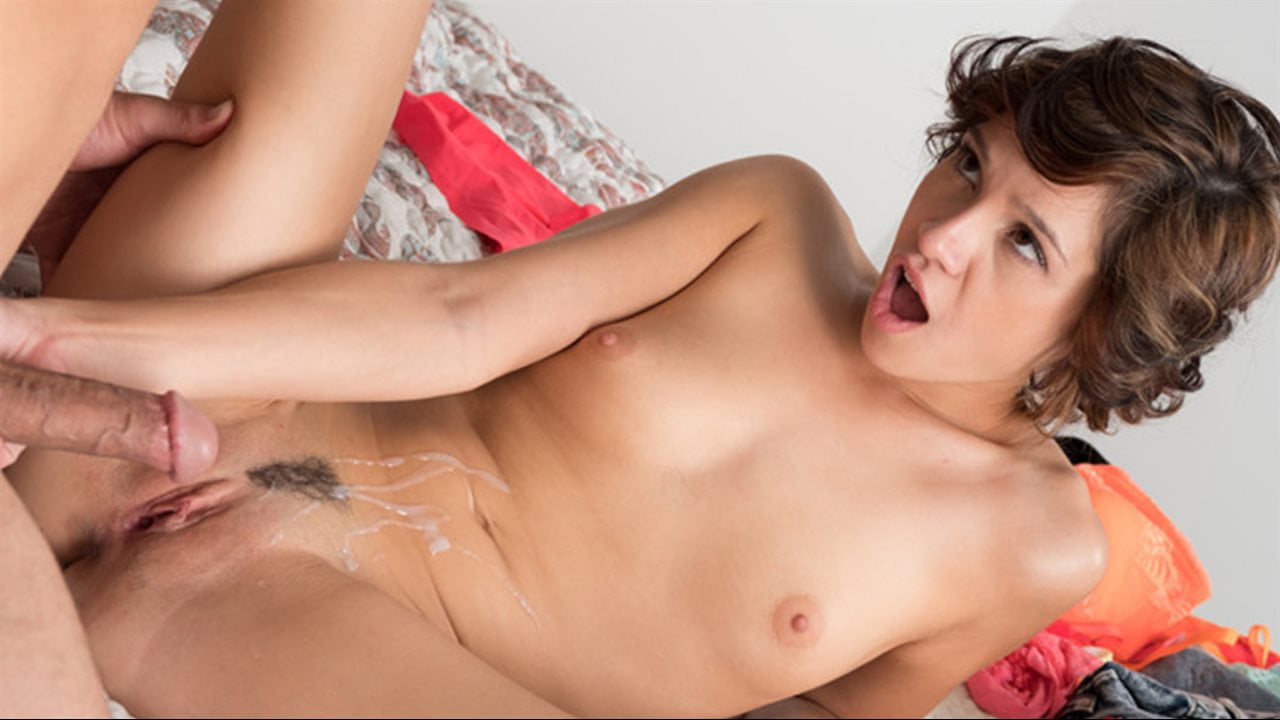 When Cadey Mercury overhears her boyfriend telling his buddy Damon that he can stay at their house after his woman kicked him out, the shit hits the fan! Casey's man storms off to work when she bitches to him about Damon, telling him that the last time he stayed at their place she caught him masturbating. But what Damon doesn't know is that it secretly turned Cadey on, and now that her boyfriend's out of the house for the day, she gets Damon all to herself! Soon enough she's in the spare bedroom showing him her bras. How often does your buddy's girlfriend do that? Exactly. Fuck time!