Latest updates featuring Britney Light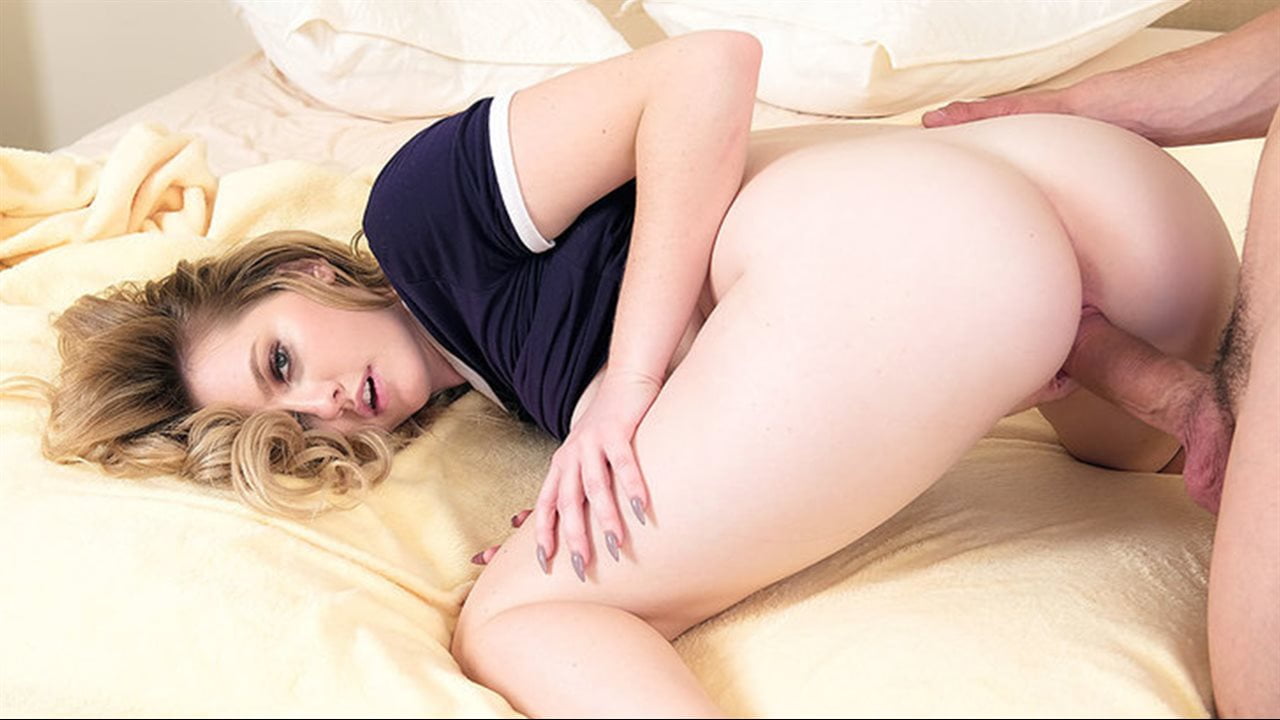 Bam just got home from a three-year prison term, and when he bumps into his sister's friend Brittney Light in the morning, she tells him she spent to night to help prepare for his welcome home party. Gruff and hardened from the pen, Bam isn't looking forward to having to be social with people, but he is looking forward to getting laid, as he wasn't even able to jerk off much during his time. Brittney's down for a fuck, especially when she sees how big his dick is! Brittney somehow manages to fit his huge dick into her mouth, and then screams in pleasure as Bam pounds away behind her big fat ass, giving her every inch of his now-free cock!



Hey, it's me, Britney Light – you won't believe what happened… I was over at my friend's house playing video games, when I spotted her mom, Mrs. Preston (well, I guess I can call her Chanel after everything that happened), sucking off some random dude! I caught the whole thing on video, but when I showed my friend she threw a tantrum. I had nothing to do but watch the video again, and I have to admit it turned me on. I started touching myself, and then Chanel caught me fingering my pussy! Luckily Chanel is cool, and she let me off with some light lesbian pussy licking, followed by a hardcore sixty-nine. Her boyfriend couldn't resist the sight of us, and since my friend was still asleep, we both ended up on our knees sucking his big dick. Chanel made sure I understood why she loved that cock so much!
Teen hottie Britney Light is single and horny, so she decides to help her friend's boyfriend with his breakup by deepthroating his huge cock! With her friend within an earshot in the next room, Britney has her pussy pounded - and she isn't quiet about it! This is one Valentine's Day no one will forget!