Latest updates featuring Annika Eve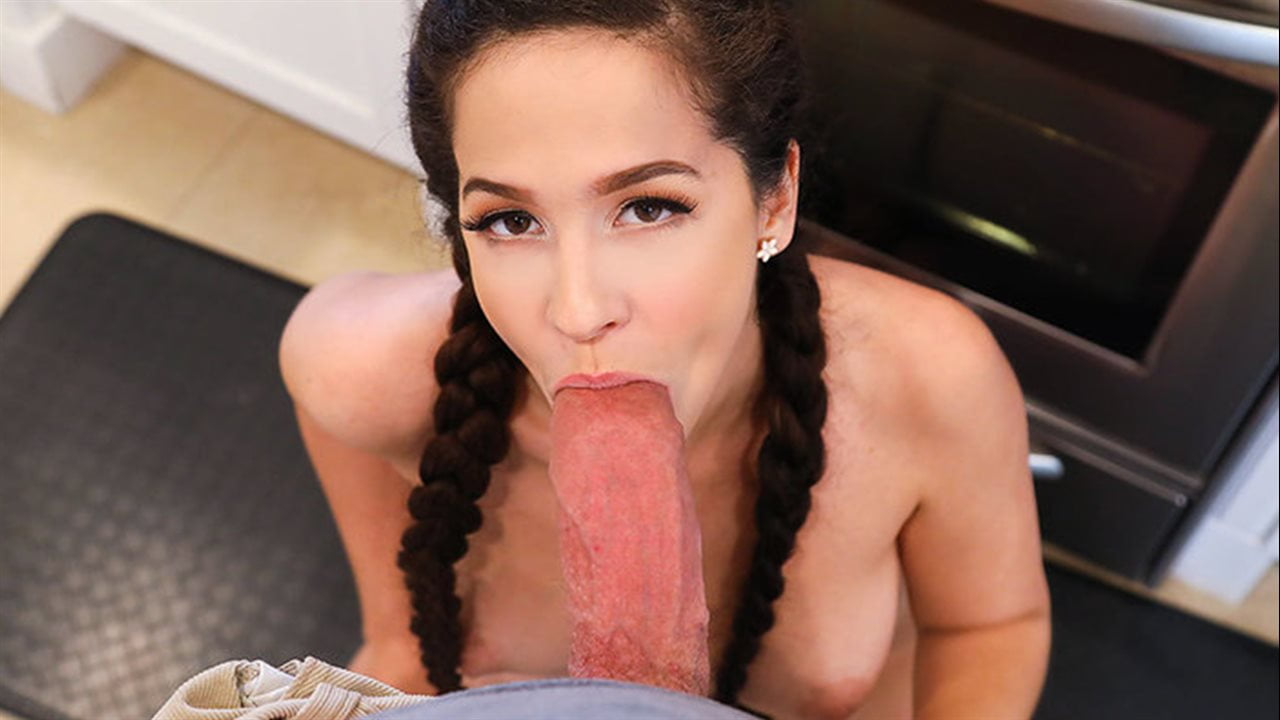 Stop thief! Wait, no, that's just Annika Eve wearing a towel and trying to get some tea in the middle of the night because she couldn't sleep. But now she's naked in flip-flops and tea-less because her boyfriend's buddy Kyle thought she was a cat burglar in the night and was about to attack her, and in fear she dropped the towel wrapped her naked body. Kyle busts up the awkward moment buy giving her a compliment on her nice natural titties and body — something Annika never receives from her drunk-ass boyfriend, who's always out getting plastered with the guys, such as the case tonight. The compliment leads to the kiss, the kiss leads to making out, the making out leads to some titty-sucking, the titty-sucking leads to a blowjob, the blowjob leads to fucking in the kitchen, fucking in the kitchen leads to Kyle blowing his load all over the face of his buddy's girlfriend. It pays to fend off would-be burglars.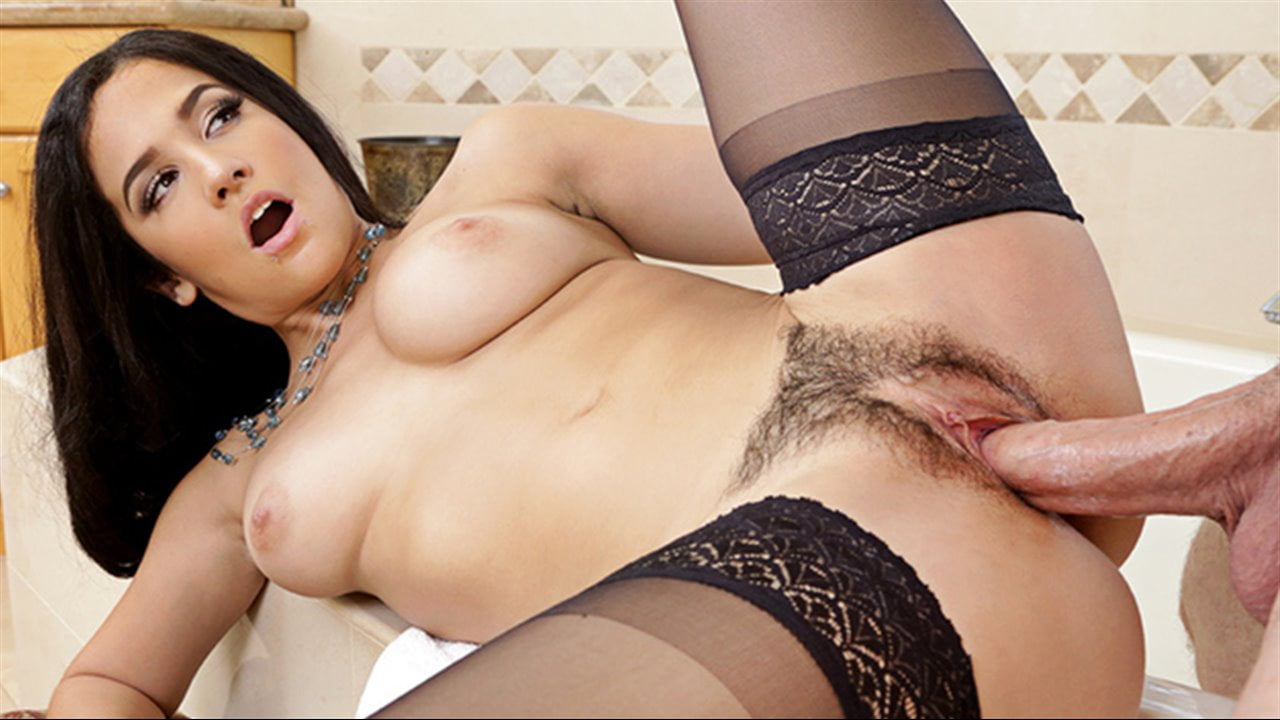 This one is for all you gamers stuck on the new addition of that augmented reality mobile game. We bring you the latest and greatest Reality Kings parody of Pokemon. Annika Eve appeared out of nowhere and taunted Xander. He later woke up and realized he was missing out on some legendary pikapuss. He went far and wide to get deep and wet. He finally caught up to one of the greatest pokeasses on the planet. She put up a great battle as she shook her ass to deflect some of Xander's balls, but he would prevail. Once he became her trainer, school was in session. He used the blow job command right away, and she started going balls deep. He eventually took the game inside where it is safest to play. That's when it go real hardcore. This little pikapuss had a body on her and Xander was in gamers heaven. He tossed his ball all over her. He bounced them off her ass and she rubbed them all over her face. This game came to it's final level as Xander's pokeballs exploded all over the place.
Annika was wearing a tight pair of yoga pants and the bulge from her bush was noticeable. She peeled them away and some of her pubes were already peeking out from the sides of her panties. Once she pulled them down we saw her bush in all its glory. It consumed Mick's big cock until he blasted all over her hairy pussy.