Latest Updates Featuring Angela White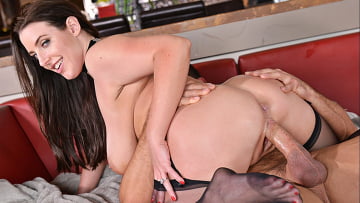 9th March
- What's better than your buddy lending you his house and his gym inside his house for the week? Lending you his hot, Aussie wife, too! Johnny is pleasa
ntly surprised when his buddy's wife Angela is all flirty with him while he's working out at her and her husband's home gym. But when she shows up later in full lingerie for Johnny, he learns that her out-of-town husband is actually watching Angela seduce him through the home security system! The married couple teamed up for a little voyeurism since hubby's always gone on business…and Johnny's the lucky victim who gets Angela's big natural tits in his face!
...Read More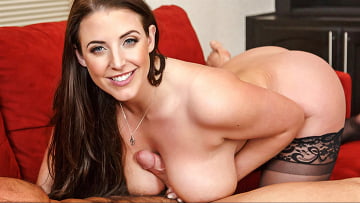 12th January
- Angela White and her boyfriend have been staying at Johnny's place while her boyfriend is in between jobs. Johnny confesses that he's always had a cru
sh on Angela, apparently Angela also has a crush on him. While her boyfriend is out on a job search Angela sneaks into Johnny's office and shows him exactly how she feels about him.
...Read More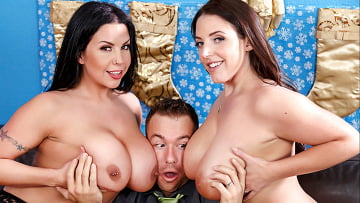 25th December
- Angela feels bad that Sheridan broke up with her boyfriend and has no one to be with for the holiday's.