Latest Updates from Naughty America (Page 29)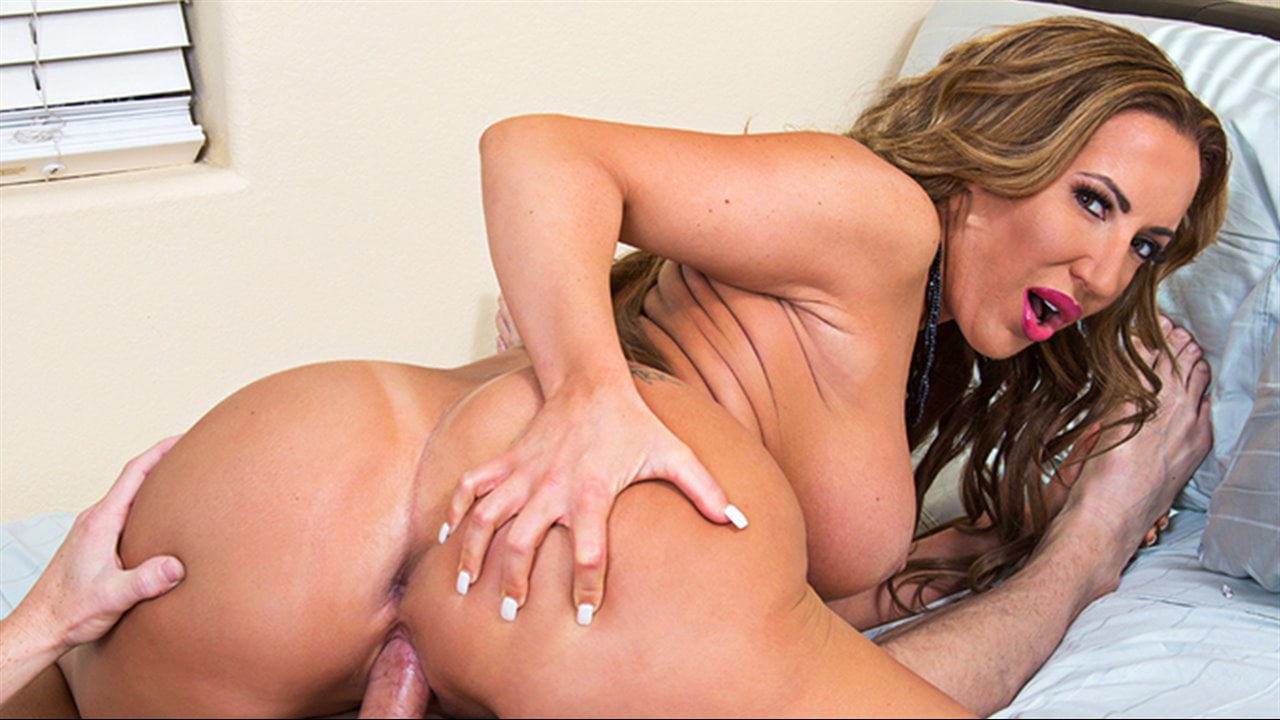 How long can you tiptoe around the house, two-months late with the rent, before the owner catches you? Not long if Richelle Ryan is renting you a room! The sexy landlord sits in her tenant Ryan's room, pining for him and his late payment. He sneaks into the house, but his ninja skills are no match for Richelle and her big tits, who greets him with a smile and a chat about his rent and his constant excuses. Good thing for him that Richelle's a negotiator, and a cougar! She tells him he can just work it off by letting her fuck him and jerk it off! Ryan turns it up and works his dick off to get Richelle off. All's well that end's well…until next month!
Brad hasn't seen his sexpot friend Sarah Jessie in such a long time, so he's quite surprised after finding out that she's now married … and to a woman! He's interested in the girl-on-girl dynamic and has so many questions for the tattooed blonde that he won't shut up. But sexy Sarah humors her friend and tells him all about her wife and what it's like to be married to a woman, and especially how she loves when her spouse fucks her hard with a strap-on. But, she does admit to missing a real dick from time to time. Brad's eyes light up at the sound of this — the timely cue for his dick to pop out of his pants and into Sarah's wet pussy!
Keisha Grey's strutting around her bathroom in heels, sexy stockings and lingerie, with a vibrator in her hand. Too bad her boyfriend is out of town! She tells him on the phone how much she misses him, and even masturbates a bit with her favorite little sex toy while he listens. After letting the poor bastard go, she continues to play with herself, all the while her boyfriend's son Tyler is spying on her! He can't believe his dumb-ass dad is dating such a hot girl his age, so he takes some pics and vids of Keisha and her nice natural tits and big ass, pleasuring herself. But what happens when Keisha finds out? Watch and learn how your dad's girlfriend may be watching you!