Latest Updates from Naughty America (Page 11)


You're going away for a while soon, and your wife India Summer wants to give you a memorable sendoff! Follow her into the bedroom where she's going to show her new friend, the vibrator that's going to make her pussy nice and wet for you. And while she's playing with the sex toy, she knows your big dick is getting good and hard under those pants. After you slap her ass a few times, she'll be ready for you. Your horny wife will suck your dick so good that you'll want to cum before entering her pussy…but DON'T! Because her hot, wet pussy is too inviting to miss. Besides, you're going to want to fuck your wife again and again and again before you're out of town, because there's no pussy in the world that can replace hers!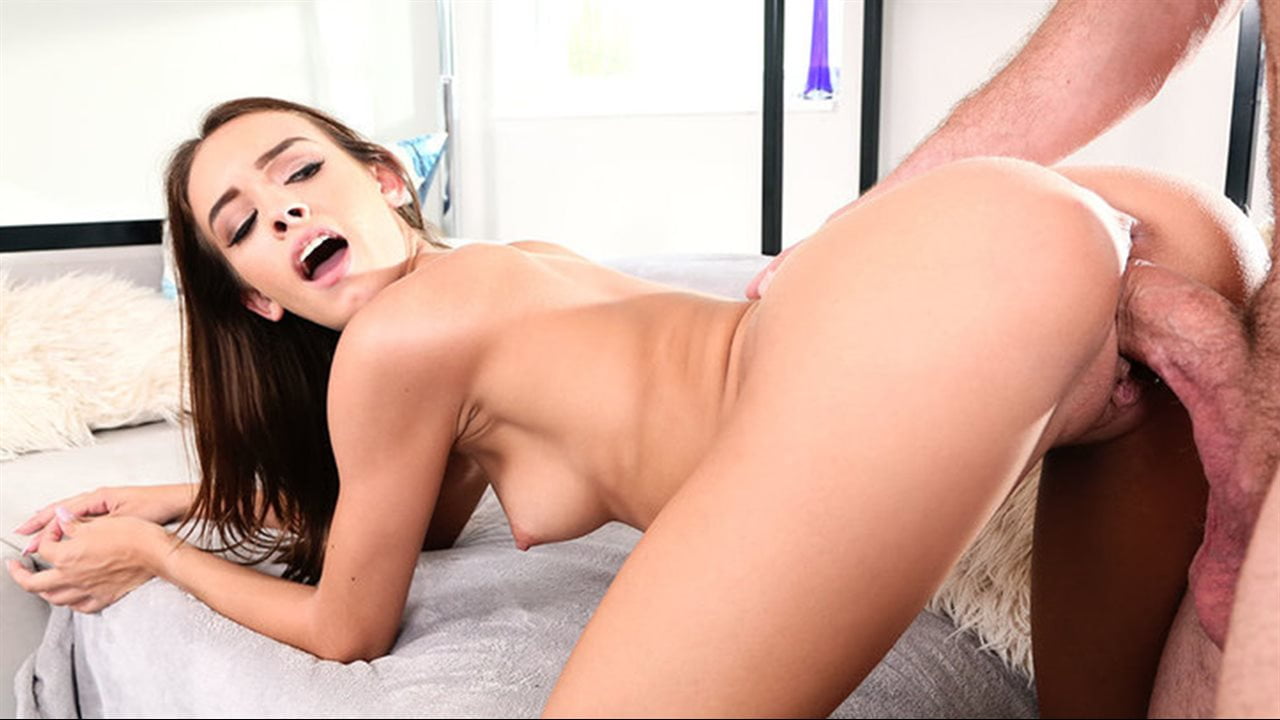 Charity Crawford's friend isn't home, but her friend's brother Kyle is! It's a pleasant surprise for Charity, because she's been dying to get into Kyle's pants for a long, long time. He happens to be fixing the hot tub for a soak outside when she arrives, and nobody else is home, which gives Charity an idea: it's fuck time! She invites herself into the hot tub while he's wrenching on it, but when he bitches at her —oops!, there goes her top, tits out. Dumbfounded, Kyle tries to quiet and cover his sister's loud, horny friend, but her clothes keep coming off! In attempt to shut her up, he carries the nude brunette into the house and decides his only salvation is just what she wants: sex! With a big dick down her throat, Charity's giving spirit shines through.
Brenda James is back, and she's looking for some young, hard dick to fuck! And she doesn't know it yet, but she's a MILF to her son's good friend Lucas, who comes round looking for his buddy when she's home all alone. Ms. James tells Lucas that she's having difficulty dating now, especially with all the new-fangled dating technology, like apps. But being a photographer, Lucas tells her that she needs to improve her profile and images a bit in order to lure in some potential dates. He even goes as far as taking some more provocative images of her! But, of course, when he does, Brenda discovers that she doesn't need to date, she just needs to fuck her son's friend! Fuck the camera, Lucas wants to fuck Ms. James…and for good reason!